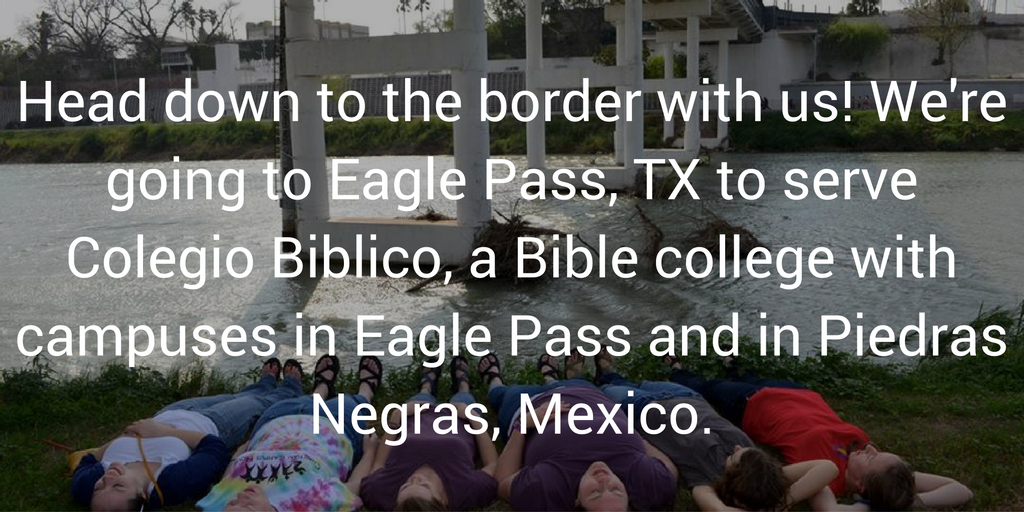 What are you doing over spring break?
Christian Campus House will load up the vans and "head for the border" to serve with Colegio Biblico, a small Christian college training Spanish-speaking pastors and teachers, on their campuses in Eagle Pass, Texas and Piedras Negras, Mexico. We will perform a variety of maintenance tasks that range from painting to pouring concrete. We will also have devotion time, worship, small groups, free time, and more great food than you can eat. You will need a passport (or passport card) if you want to work on the Mexico campus. However, if you don't have a passport, or you want to stay in the States, there is plenty of work to do on the Texas campus.
Want to learn more about our outreach trips?
Click here